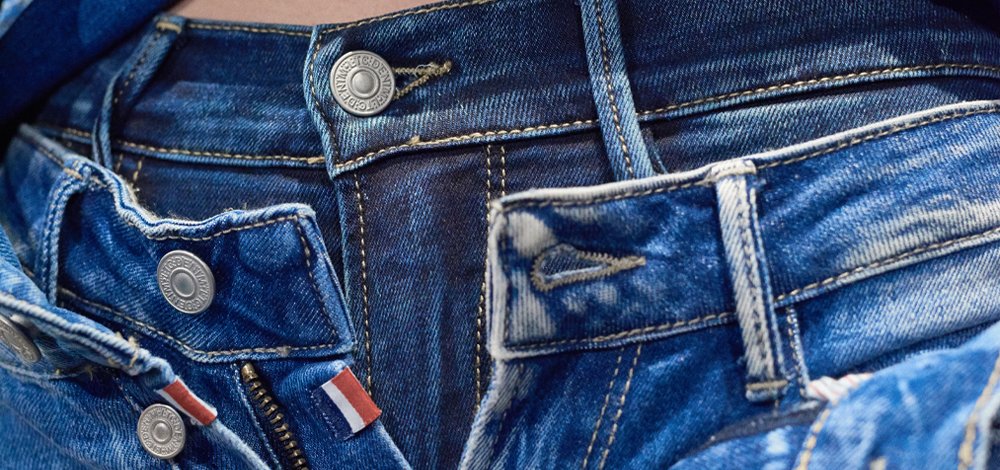 Mom jeans are the "cousin" of boyfriend jeans. These two jeans are displayed everywhere and are ultra trendy. But what are the differences between these two denim pants? What morphologies do they correspond to? We tell you everything!
Boyfriend jeans and mom jeans: different cuts
The mom or "mom" jeans and the "boyfriend" jeans, which are stuck "to your boyfriend", each have different cuts.
Boyfriend jeans cut
Boyfriend jeans have a relaxed cut to wear low waist for maximum style and comfort. It is wide at the thighs and tightened down. It can be 7 / 8th in length.
The cut of mom jeans
The mom jeans are THE vintage jeans from the 1970s with high or mid-rise that makes a more than successful comeback. It has a straight cut. Wide at the hips, it emphasizes the size of the wearer.
What morphologies with mom jeans and boyfriend jeans?
If these two cuts of jeans are particularly fashionable, you should know that mom jeans and boyfriend jeans are not suitable for all body types.
Mom jeans for fine silhouettes
Mom jeans are particularly suitable for slim women with slender legs. The morphologies in H, whose shoulders and hips are aligned and the slightly marked waist are perfectly highlighted in mom jeans. It rebalances the silhouette by bringing volume where it is needed and emphasizing the size.
Women with a V-shaped body, whose shoulders are wider than their hips, absolutely must have mom jeans in their wardrobe! It gives volume to their narrow hips for an enhanced silhouette.
Do you have another type of body shape and are you definitely seduced by mom jeans? If you are a woman with an A or O morphology who is comfortable with your shapes, you can also wear it. However, be careful to select pieces of clothing and a model of mom jeans that put you to your advantage. If you are luscious, choose darker mom jeans to boost your look. Regarding the morphologies in A, choose tops that add volume to your build to subtly rebalance your silhouette.
Boyfriend jeans for luscious women
Boyfriend jeans are particularly recommended for luscious women with glamorous shapes.
These denim pants in the boyish trend allow you to create very stylish masculine-feminine looks. Be sure to wear pieces close to the body to complete your outfit without lack of taste.
Like the mom jeans, the woman with an H shape is highlighted with boyfriend jeans. He emphasizes the hips and feminizes this type of silhouette with a slightly marked waist.
Thin women under the spell of boyfriend jeans can also wear it, making sure to choose a cut that is not too wide to avoid "drowning" their silhouette.
These two types of pants can be worn with sneakers as well as more feminine shoes like heeled sandals, derbies or moccasins.
Find the boyfriend jeans or the mom jeans that suit you thanks to our collection of quality jeans from Le Temps des Cerises!