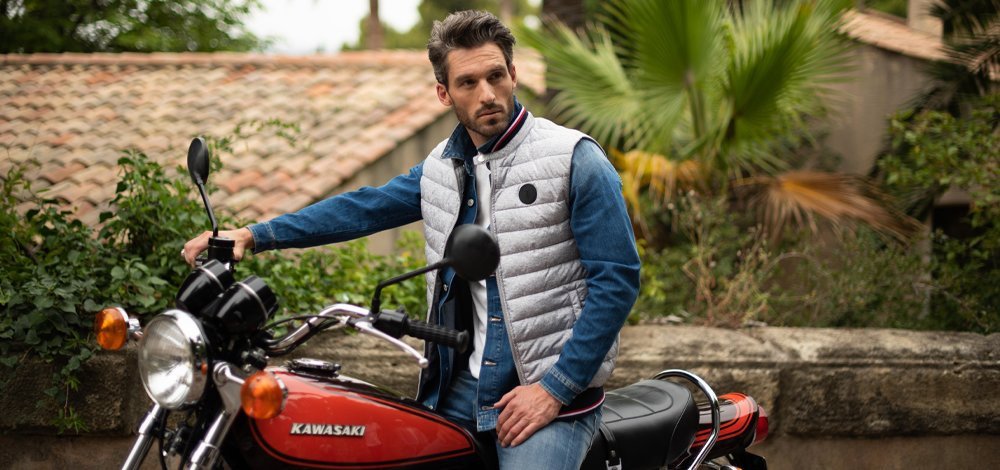 New Rock Man
The Le Temps des Cerises man imposes his style this new season. Backpacker in heart, it is with passion that he evolves in a Rock universe. A modern and chic man who stands out for his freedom of spirit!
Biker Style


Like a real backpacker, the man from Le Temps des Cerises lets himself be transported by a blazing fire along the roads. It's in a relaxed urban look that he rides his bike in the heart of the city. The Jeans Stretch, his best ally, allows him to live at 200km / h! His thirst for unfulfilled freedom makes him more alive than ever.

New Rock

Beneath his revolutionary air, he casually breaks the codes! His Neo-Rock attitude makes him gloomy. He wears Jeans 600/17 to dance and sing at the top of the lungs until the end of the night. His perfectly mastered indiscipline is the a very definition of a rebellious attitude!

Chic Riviera

It is on the seaside that the man Le Temps des Cerises joins his half. He wears a floral print shirt and strolls along the quays of the French Riviera. It is with brilliance that he combines his unparalleled style with flawless elegance.