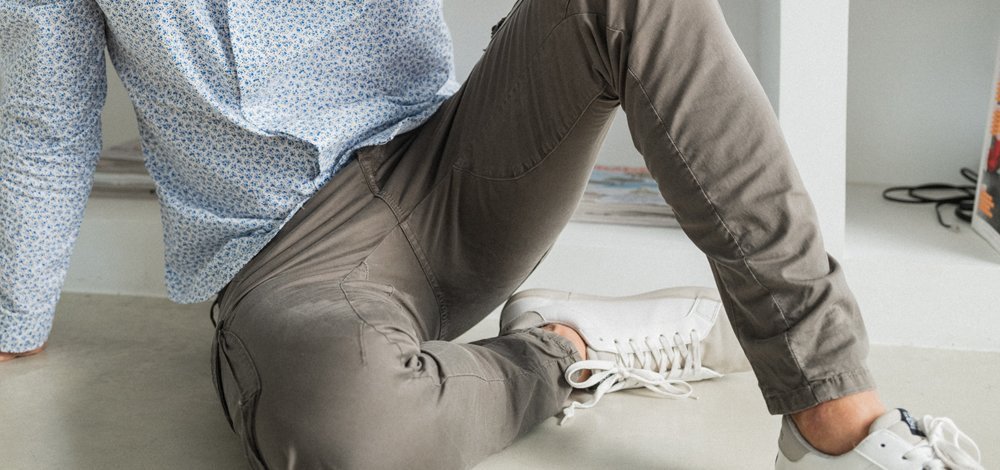 Men's clothing: how to wear the military pants?
Like the men's jeans, the military pants are essential pants that cross the seasons without going out of fashion. Whether it is khaki, plain or camouflage, military pants are in success. But how do you wear it in style? Here are all our tips for looking great in military pants!
Models of men's military pants
These military-style pants have it all: their relaxed fit and multiple practical pockets will delight him. Designers have revisited it over the years to make it look more trendy than masculine. It is also sometimes called cargo pants, especially when it does not have the camouflage print typical of the "army" look.
To choose it well, be sure to check that its seams are reinforced, and make sure of the quality of its zipped or flap pockets. Poor quality military pants, even if paired with the right pieces of clothing, immediately create a neglected look.
Are you a fan of men's military pants? Good news ! Be aware that for the summer, the Bermuda shorts are available in a straight cut or relaxed to stay rebellious in the sun.
What color of man's military pants to wear?
Men's military pants are no longer just pants reserved for military use or hunting or fishing. Women and men have adopted it and the creators have been eager to create it in other colors. The khaki or camouflage print pants keep the limelight, but there are now multiple colors to suit the desires of all men and allow them to create different looks: black, beige, brown, blue, denim, gray,… there is something for all tastes and colors!
The dark colors which tend to slim the silhouette will be perfect for muscular men's legs or having asserted forms. Khaki, brown, charcoal gray mesh pants… you can do it all!
The military pants with camouflage print, for their optical effect, will thicken the silhouette. As you can see, it is not really recommended for round men.
Thin men, on the other hand, will be perfect in military pants in light colors, but also in dark models, paying attention of course to the model chosen according to their morphology.
The military pants according to its morphology
The military pants have a specific cut, with pockets more or less puffed on the sides of the legs and a lace or a closure that tightens the bottom of the leg. It is therefore necessary to take into account its morphology before validating its choice definitively.
Men with a slim figure
Are you thin and have rather thin legs? The military pants with puffy pockets are perfect for your body shape since it adds volume to your thighs and therefore rebalances your shape. The wide version of the military pants is rather to be avoided, choose it in an adjusted version, rather slim, to enhance your look.
Men with a strong or muscular shape
If you have curves in the legs or the muscular thighs of a great sportsman, prefer the military pants with flat pockets, more flattened on the side of the pants to avoid swelling and unbalance your silhouette. If you have to choose two models to be at the top of fashion, choose the tapered cut pants and straight pants. These two pants will suit you perfectly!
Ideas of looks with military pants
The military pants are THE chameleon pants that adapt to all styles. On the other hand, the mistake not to make is to adopt the total military look!
A sport chic look with military pants
Do not rely on appearances and do not allow yourself to be influenced by prejudice. Even if it is rather casual, having class with military pants is possible! To make it easier and not to make mistakes in style, choose it in black in a quality fabric. Wear a denim shirt and white sneakers to show off your casual side. Don't forget the black leather perfecto to finish the outfit and be resolutely chic.
A trendy streetwear look with military pants
No mistake in style, the military pants are perfect for the streetwear trend. For a successful trendy look, wear khaki pants with high lace-up sneakers, a loose white shirt, a black hat and a trendy black blazer. You are now adorned with a comfortable and original look that leaves no one indifferent and that makes all the difference.
A trendy casual look with military pants
To display a casual trend look, it's very simple thanks to well-chosen military pants. Wear a long coat with quality finishing, trendy brown military pants and high lace-up boots. For the top, a simple gray long sleeve t-shirt will finish your style to perfection. A most modern masculine look to wear every day without exception!
Discover all of our Le Temps des Cerises men's military pants for a successful trendy look!