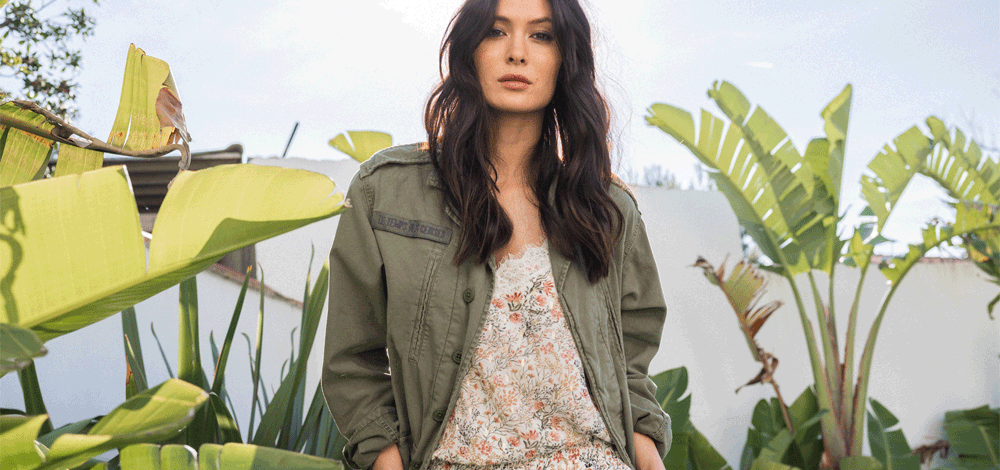 Everything about Military Khaki
Make way for the timeless color of mid-season. New black, the Military Khaki of the adventurer invites itself in urban dressings.
Which khaki piece to adopt?
For you ladies, the Saharan is a strong piece that energizes your urban look! Slip on a white t-shirt and jeans, the Saharan gives a casual side to your outfit. Do not hesitate to belt it at the waist and put on pumps to give energy and modernity!
For you gentlemen, the lattice or cargo pants are a piece to bet on. With a cream-colored crew-neck sweatshirt and white sneakers, you can be sure to be up-to-date. For a more worked look, choose body-trimmed lattice pants and combine it with a floral print shirt!
What colors to associate with khaki?
Don't worry, the khaki goes well with many colors!
Neutral colors like white, cream, gray or even black can easily be mixed with khaki if you don't want to take risks.
Warm colors such as rust and mustard, roses or burgundy bring light.
Finally, the combination of khaki and navy blue is a real classic. For a 100% Parisian look, wear navy high waisted pants belted with a camel belt with a khaki blouse tucked inside is a no-fault
The Total Khaki Look
The total khaki look yes, but it is best to wear in summer. Why ? Because you have to avoid overlapping khaki pieces from head to toe so as not to fall into the cliché. You might think that you are going to the front! So do not hesitate to wear the total khaki look in Bermuda shorts for you gentlemen and in shorts, skirt, dress or jumpsuit for you ladies! Do not forget to accessorize, either with natural pieces like a basket or fancy accessories to bring color!