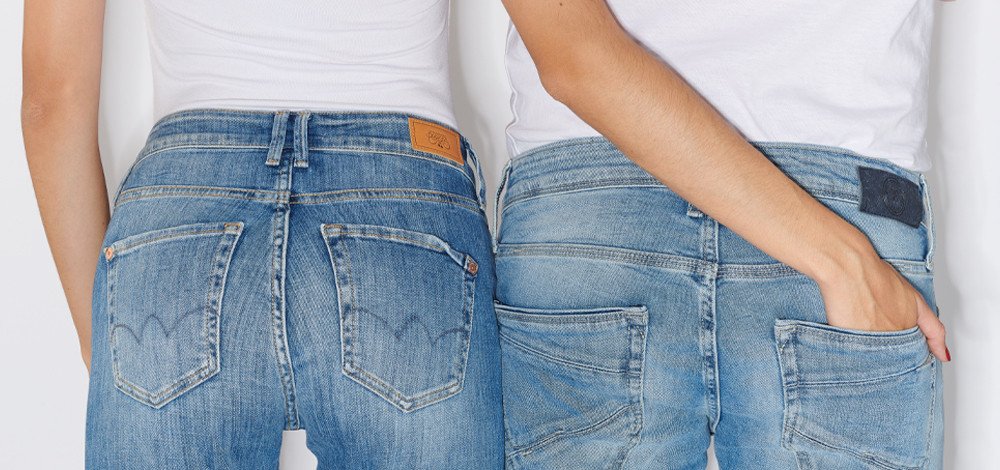 Campain 2020
Rebellious and always in mood of time, Le Temps des Cerises has never stopped innovating without ever abandoning its two essential values: quality and authenticity.
At the dawn of a new decade, it still made an impression with its slogan "Liberty, Equality, Beautiful Buttocks", part of a freer and resolutely "filter-free" era, in contrast to smooth and relief-free images.
The know-how asserts itself, over the years and always follows this same leitmotif which is that of adapting the collections to all styles, all morphologies.

With audacity and freedom, men and women thus find the perfect model, one that will act as a second skin ... The centerpiece of our dressing room, blue jeans, ultimately becomes a must-have, a must-have that adapts to all looks, from the most rock to the most casual.
2020 could not start otherwise! Who says new era says absolute quest for freedom, always more, without prejudices or limits. We proclaim loudly these new precepts, with confidence and pride. Everyone has its mantra.
"Liberty Equality Beauty"

If the image touches more the reality it means that it's advisable to appreciate all forms of beauties.

In this relentless concern for authenticity, Le Temps des Cerises has been putting on jeans for years to sublimate all the buttocks, all body types, from millennials to more mature women.

It even becomes THE jeans that "make beautiful buttocks".

The recipe remains intact and preserves this technique preciously in the workshops of the house. No need for touch-ups, it falls to perfection!

"Liberty Equality Audacity"


Each great story always has a beginning, an anchor, and the latter takes root in this passion for denim.

Like Lylian, son of Gil Richardière, the brand distills its love for jeans by perpetuating its history and its intrinsic values.

The pieces are worked as unique pieces, cared for by all the little hands in the workshops to deliver perfect cuts, colors and washes.

Le Temps des Cerises man is above all a passionate man.

«Liberty Equality Censored»

Marked with a hot iron, the house wants to be rebellious defying the laws of gravity and censorship!

Because there is no risk without passion, Le Temps des Cerises dares to assert its opinions and create campaigns that shake up the codes.

Mixity is at the heart of concerns to offer looks as eclectic as they are sharp.

She and him, him and her, as many jeans as there are possibilities. Zero censorship and 100% pleasure!